Family sues over athlete's death
They say trainers should have known of player's medical condition, stopped his workout
Aug 6, 2014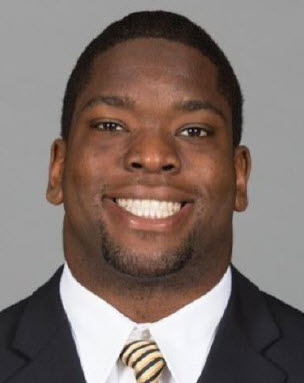 Nanette Asimov | San Francisco Chronicle
The family of Ted Agu — the 21-year-old Cal football player who died after being escorted with breathing trouble from an all-team training run in February — sued the University of California on Tuesday and said his death could have been prevented if trainers had remembered that Agu had sickle cell trait, recognized his symptoms and immediately stopped his workout as protocol required.
In addition, lawyers said Agu should never have joined in the workout in the first place. After interviewing athletes on the training run with Agu, they said the workout on the morning of Feb. 7 required athletes to run up and down a hill 10 times while attached to each other with a rope.
"It was no ordinary workout. It was an extraordinary workout they'd never done before," attorney Steven Yerrid said. "This kid had sickle cell trait. It was the last thing he should have been required to do."
What makes the case especially egregious is that Agu's head trainer was the supervising trainer at the University of Central Florida in Orlando in 2008 when wide receiver Ereck Plancher, 19, who also had sickle cell trait, collapsed and died after a training, the family's lawyers said after filing the suit in Alameda County Superior Court.
"The trainer failed to intervene — and here's the hook: Of all the people on planet Earth who should know what to do, it should be Robert Jackson," the head trainer, said Yerrid, who handled the Plancher case and was brought in to help represent the Agu family.
A coroner's report says Agu had a history of "sickle cell anemia," rather than the less serious trait, which can be a precursor to the disease, but concludes that he died of hyper-trophic cardiomyopathy, a thickening of the heart muscle. The coroner's report also says Agu's family knew of no medical issues besides allergies.
The family's lawyers disputed that heart disease was the cause of death and said Tuesday that Agu had been tested for sickle cell trait, as required by the National Collegiate Athletic Association, before playing ball for Cal. They said the school must have known of his condition.
NCAA rules advise caution but do not prohibit players with sickle cell trait from participating in intercollegiate athletics.
Family sees negligence
Agu's parents, Emilia and Ambrose Agu of Bakersfield, stood outside the Oakland courthouse wiping tears but declined to speak as their lawyers staged a dramatic news conference to paint UC officials as not only negligent, but reckless for failing to provide a safe workout for a student with a potentially lethal condition. Two of Agu's three sisters, Doris and Cynthia Agu, and their brother, Kency Agu, stood grim-faced beside their parents.
UC officials declined to comment, referring inquiries to UC Berkeley, where Agu, a junior, was a defensive lineman and an A-student majoring in public health. Agu hoped to become a doctor and had earned the nickname "Premed Ted."
Cal officials declined to answer specific questions, such as whether trainers knew of Agu's condition. Instead, Herb Benenson, a spokesman for Cal's athletics department, issued a statement saying that Cal's medical staff reacted promptly when they saw Agu was in trouble and that Cal follows the recommended protocols for athletes with identified medical conditions.
"As the Alameda County Coroner's states, the cause of death was hypertrophic cardiomyopathy, which suggests there was little anyone could have done to save him," the statement said.
The football team was on a supervised training run at about 7 a.m. on Feb. 7 when medical staff noticed Agu having difficulty finishing the workout, Casey Batten, the athletes' doctor, said at the time.
The staff put Agu on a golf cart, gave him water, and drove him back to the stadium about 150 yards away, Batten reported, describing Agu as alert and talking. But Agu lost consciousness as the cart entered the stadium's north tunnel, he said, and medical staff administered "high-quality CPR" and used an automatic external defibrillator.
Batten said paramedics took Agu to Alta Bates Summit Medical Center in Berkeley, where he died.
Yerrid said sickle cell trait itself isn't fatal if precautions are taken. For example, he said Ryan Clark, a National Football League free safety who plays for Washington, manages his sickle cell anemia by avoiding playing in cities with high altitudes.
Seeking damages
In addition to reimbursement for medical and legal bills, the lawsuit against UC seeks unspecified damages for loss of earnings and financial support that Agu would have provided to his family, as well as "loss of love, affection, care" that the family is suffering by his death.
In the Plancher case against UCF Athletics Association Inc., a jury awarded $10 million in 2011. The figure has since climbed to $15 million, including interest and other costs.
That case is on appeal in the Florida Supreme Court.
In a separate case, the University of Missouri reached an undisclosed settlement in 2009 with the family of Aaron O'Neal, who died playing college football in 2005. In that case, the coroner said the cause of death was viral meningitis. Outside experts and the university's own pathology department chairman said that sickle cell trait had contributed to his death.
Nanette Asimov is a San Francisco Chronicle staff writer. E-mail: nasimov@ sfchronicle.com