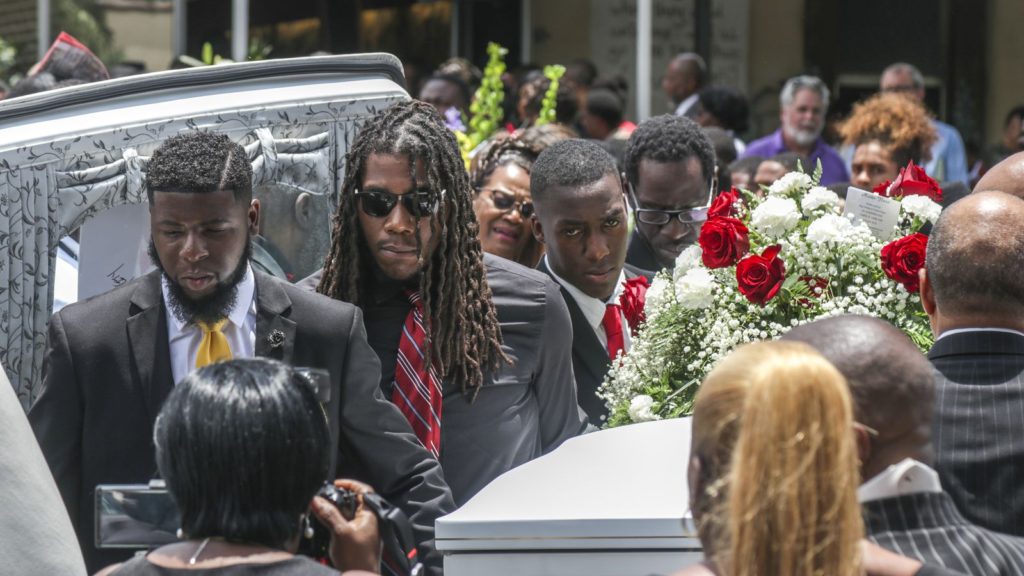 The Hillsborough County school district is nearing a $1 million settlement agreement with the family of a 14-year-old Middleton High football player who collapsed and died following conditioning drills last summer.
A recommendation to approve the settlement with the family of Hezekiah B. Walters is on the agenda for Tuesday's school board meeting. The money will be paid from the school district's general fund, according to the agenda.
School district spokesperson Tanya Arja indicated in an e-mail that the district would address the matter next week. The Walters family's attorney, Steve Yerrid, said in a text message that "we are in discussions to create a new, safer environment for all student-athletes but it is a work in progress right now."
"We are working towards a goal that will deliver some justice to the (Walters) family but just as importantly institute actions and change that will have a far-reaching impact on advancing the safety, protection and welfare of student-athletes for years to come," Yerrid added.